It is now official! The 2017 FIRST Robotics build season has begun with a new year and a new challenge! But in order to find out what exactly the challenge was, the team headed down to Tri-C's Unified Technology Center along with many other local teams to see the worldwide reveal of this year's challenge.
As it was teased for weeks prior, this year's challenge is called FIRST Steamworks, and a newly released video can be found here, and more game details here. This year's challenge is all about preparing for flight, by launching fuel into high and low goals, and placing gears on a spike. After the challenge reveal, some members of the team headed down to our headquarters to brainstorm some initial ideas, and in a matter of a few hours, our whiteboard went from this: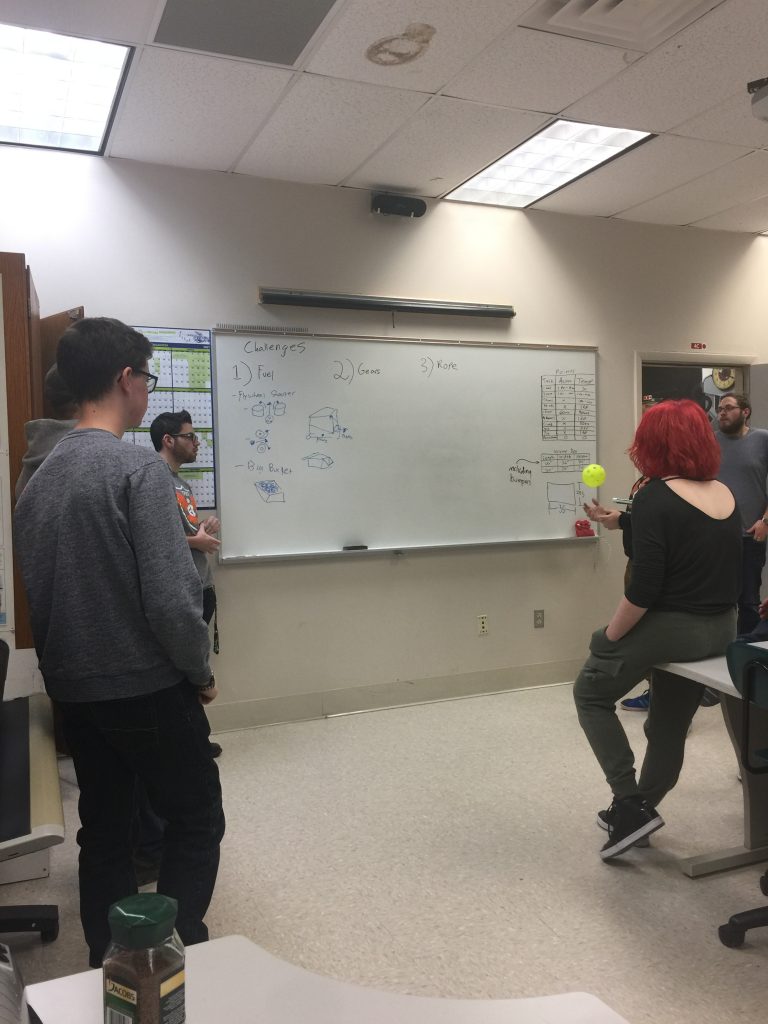 To this: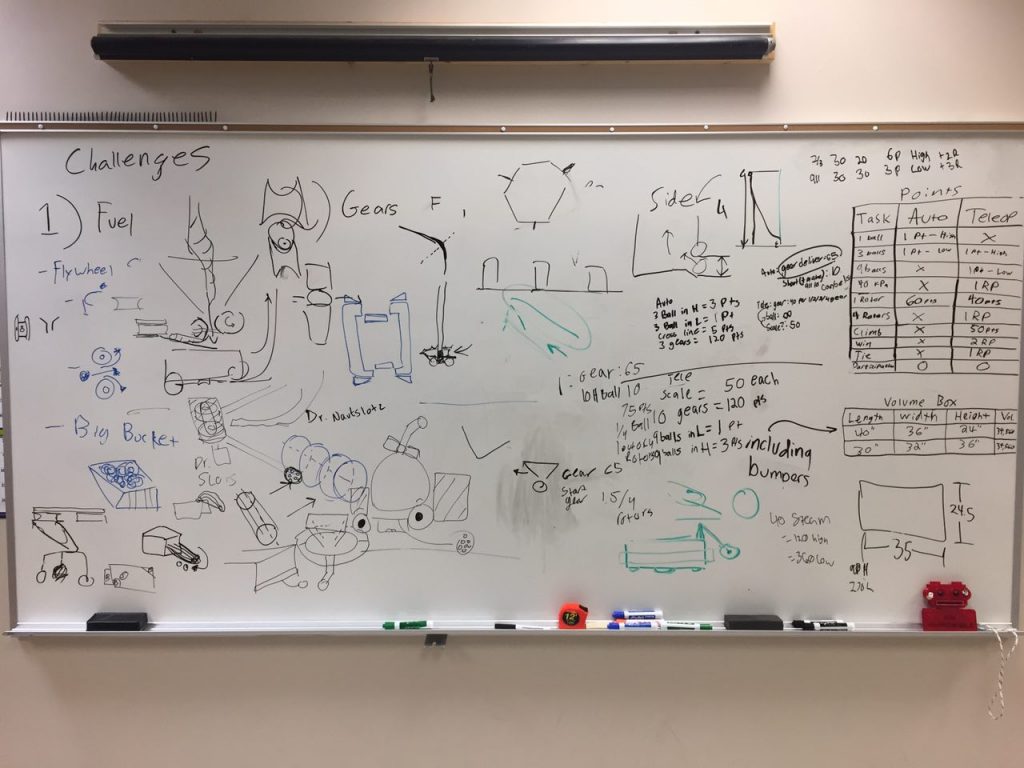 With the ideas flowing and the challenge fresh in everyone's minds, Team 1787 is excited for the upcoming season and competitions. Good luck to the thousands of teams competing across the globe, and happy build season!